Digital Artists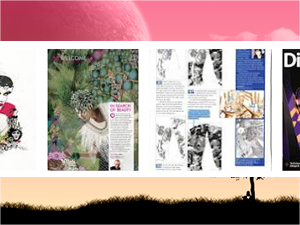 Kontraband are dedicated to producing the highest quality digital art, championing the fantastic talents of artists and photographers globally. We focus on high standards in all areas of publishing, from the quality of the text, the layout and the delivery to its audience. We wish to share a good relationship in the digital arts world. With the help of these communities, their publications will become a great resource and a greatly awaited release.
Still in its early days, Kontraband hopes that the ongoing support of its contributors and audience will enable them to grow into a very successful site for all.
Online publication
Their publications, both the digital downloads and printed publications, have already seen a huge number of downloads and purchases. Kontraband have got a readership of over five thousand readers with the release of their debut publication. The many established web communities on the internet are our outlets and our newsstands. In time Kontraband plans to release the printed editions in newsstands and retailers around the globe, as well as continuing to provide quality publications for all.
If you're looking for help in starting up a digital arts company, there are
consultancies
who give advice with regards to finance, recruitment and other aspects.