Digital Design
We are an agency that deals with website brand identity, particularly regarding web design and SEO.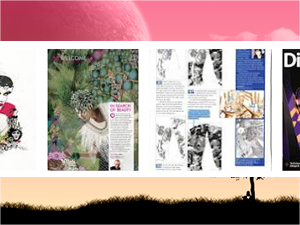 The web is the fastest-growing marketing communication tool in history. Control has transferred in favour of the consumer and geographic boundaries have grown.
What do websites need?
Online success is central to the future of all companies. Websites are no longer just used for marketing purposes. They have to be used to construct a brand, gain more clients and develop a scheme that allows a successful business strategy to flourish.
Kontraband can help you to find the possibilities to optimise your company in this new economy.
Whom do we work with?
Whether you have a site now or not, Kontraband wants to help you, the customer, to build a presence online in order to get your business goals of sales, enquires and brand awareness. This site is crafted to briefly show our skill set but in order for us to gain a better feeling for your needs, what we would really like you to do is to contact us and tell us your requirements.
The experience attained from former customers, paired with the insight that most businesses could improve their return and benchmark in comparison to rivals, has led our team to develop and launch Kontraband, an interactive business which seeks to achieve the best results for their customers.
We've worked with several different websites, including plumbers,
personal trainers
, dentists and restaurants. Get in touch if you'd like to chat more about our web solutions.